Book: Accidental Submission
Author: K A Sheldon
Genre:Erotic Romance
Hosted By:Francessca's Romance Reviews
Synopsis
I am a newly collared sub, but I haven't always been this way. I started off just like you, a normal girl going through life however I wanted, but one chance encounter, one curiosity led decision, changed my life forever, and not in a bad way.
They say curiosity killed the cat but in my case, curiosity freed my mind and found me my sole purpose. It found me my Master.
Purchase Links
Amazon UK
Amazon USA
Amazon CA
Amazon AUS
About The Author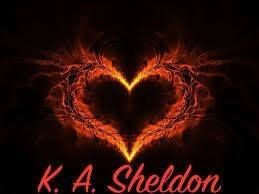 I am a passionate reader and love all forms of fiction and some non fiction stories. Recently I discovered that there were little people inside my head that were telling me a story that I really felt needed to be shared so I decided to attempt to write it all down and share it with others.
Stalker Links
Facebook Page
Facebook Profile
Goodreads
Accidental Submission by K.A. Sheldon