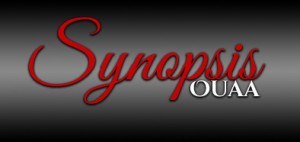 Dex Harris, Drummer for America's Hottest Alternative Rock Band 69 Bottles, has never gone looking for love—for good reason. After an ill-fated night after a tour stop in Phoenix, his wicked demons resurface. Is he strong enough to resist falling back into the black hole that was once his life or will he let addiction consume him?
Raine Montgomery has worked for Bold International, Inc since she moved to California at eighteen. She's fought her way into the executive offices as an assistant to CEO Cami Michaels, but being an assistant isn't what she imagines doing for the rest of her life—so when Cami sends her to assist with the 69 Bottles tour, she jumps at the opportunity.
There's only one kink in that plan—and his name is Dex Harris.
Raine doesn't expect to be on the radar of the sexy manwhore drummer, let alone the center of his sights. Shattered from a long-term relationship with a cheater, Raine is determined to make Dex prove himself.
Will Dex toss away his one-night stands in favor of sleeping every night with only one woman—or is Raine simply his latest conquest?
A Rock Band. A Tour Bus. One Wild Ride….
**Content Warning**
This books if full of crazy Alpha-male, drummer who loves women. It also contains sexual acts, content and otherwise erotic adventures between a Man and a Woman, however, there might be a little M/F/M action too.
The author is not responsible for panty washing or changing, boyfriend/husband/significant other breaking, or the events that may cause you to read one handed.
This story may also contain certain discussion of drugs, drug addiction, alcohol, alcohol addiction and other serious things.
AMAZON US I AMAZON UK I iBOOKS I NOOK I KOBO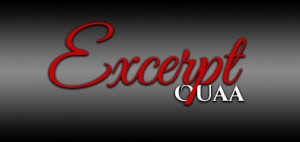 I look at her and chuckle lightly and go back to enjoying the show on the stage in front of me. Addison gets hooked up to her mic for the second time and I escape back behind the stage to the other side because I know Dex will come off stage shortly and I want to be there when he does.
They finish up the song and my heart starts to flutter. Dex makes eye contact with me. His steel grey eyes penetrate me and cause me to shiver and my already heated sex to fire up. The little ball of nerves is on fire as he narrows his eyes at me. He's on a rampage, but he's not angry. He charges off of the stage first and Addison giggles as she passes him.
Excitement, terror and pure lust course hotly through my veins. I back up toward the wall, trying to put some distance between us before he crushes me. But I have no outlet, nowhere to go. Fuck, he knows this. I put my hands up in self-defense, but he smirks. Grabbing my wrists, he spreads my arms wide and then over my head, pinning me to the wall.
His lips crash hard onto mine. He smells like Dex, heady and sweaty, but it's fucking sexy as hell. He steals my breath away the moment his tongue slides inside, seeking mine.
He abruptly pulls back, he is breathing heavy. "You." Kiss. "Made." Kiss. "Me." Kiss. "Pop my stick." Lick across my lips. "You made me lose my place." He kisses me again. "You made me screw up." I give him a wicked chuckle. "You naughty girl."
"Think about what you just said." I'm still laughing.
"Well, that is how fucking gorgeous you look tonight."
"Shut up," I tell him.
He pulls back.
"Shut up and fucking kiss me, you idiot."
He smiles wider than I've ever seen him smile before and he presses his lips and sweaty body against mine and I'm completely and totally lost in his kiss. His lips, his tongue, his body pressed against me. His knee slides between my legs and I writhe against him and he groans. After a few more beats, he breaks the kiss. "We need to talk," he whispers.
"Yeah, we do."
"Stay?"
"Yes," I breathe.
"Promise?"
"I promise."
He slowly lets me go, like he knew I was going to be unsteady on my feet and he doesn't want me to fall. Once I'm situated, he goes and grabs three bottles of water. He tucks one under his arm, then hands me one. I smile as we both open our bottles. He downs his in two swallows and immediately goes for the other one and downs that one equally as fast. I take a big pull off of mine and hand it over to him.
He smirks, takes it and drinks it.
"Gotta go," he breathes. "Get back on the other side of the stage," he says as a command.
'Yes, sir." He scowls at me, but then smiles and goes back on stage.
** 69 BOTTLES SERIES **
AVAILABLE ON KINDLE UNLIMITED
CLAIMING ADDISON (69 BOTTLES, BOOK 1)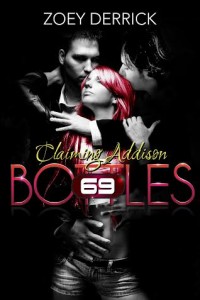 CRAVING TALON (69 BOTTLES, BOOK 2)
REDEEMING KYLE (69 BOTTLES, BOOK 3)
*** 69 BOTTLES (BOOKS 1 – 3) BOX SET ***
AMAZON US I AMAZON UK I iBOOKS I NOOK
Best Selling Erotic, Paranormal and Contemporary Romance author Zoey Derrick comes from Glendale, Arizona. Zoey, was a mortgage underwriter by day and is now a romance and erotica novelist full-time. She writes stories as hot as the desert sun itself. It is this passion that drips off of her work, bringing excitement to anyone who enjoys a good and sensual love story.
Not only does she aim to take her readers on an erotic dance that lasts the night, it allows her to empty her mind of stories we all wish were true.
Her stories are hopeful yet true to life, skillfully avoiding melodrama and the unrealistic, bringing her gripping Erotica only closer to the heart of those that dare dipping into it.
The intimacy of her fantasies that she shares with her readers is thrilling and encouraging, climactic yet full of suspense. She is a loving mistress, up for anything, of which any reader is doomed to return to again and again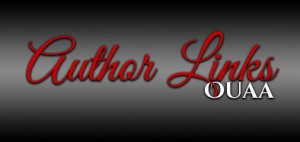 FACEBOOK * TWITTER * WEBSITE * NEWSLETTER SIGN-UP